We believe it's important for residents to be part of the local community and support them to be as active as they wish. At Oak House, we have a wide range of daily activities to suit everyone. We encourage residents to enjoy individual and group activities, both inside and outside the home. Special interests and hobbies are always encouraged, and craft classes and activities take place daily.
From shopping trips, to a traditional game of bingo, to games on the wii for those want to enjoy modern entertainment, there's always something to do. Residents can also relax by reading one of our large print books in the light and spacious lounges or by simply enjoying some quiet time watching the birds in the garden.
Our activities organiser runs a regular programme of music and movement, keep fit, games, quizzes, day trips and seasonal parties. We also have regular entertainers visiting the home and children from local schools provide musical entertainment. If there is something residents wish to do which isn't on our programme, we are very happy to arrange new activities wherever possible and support any new clubs they wish to establish.
With the recent engagement of a new Activities Co-ordinator we will be offering:
• Film club
• Bingo
• Board Games
• General Reminiscing
• Flower arranging
• Knitting and Sewing
• Gardening Club
• Cake decorating
• And much more…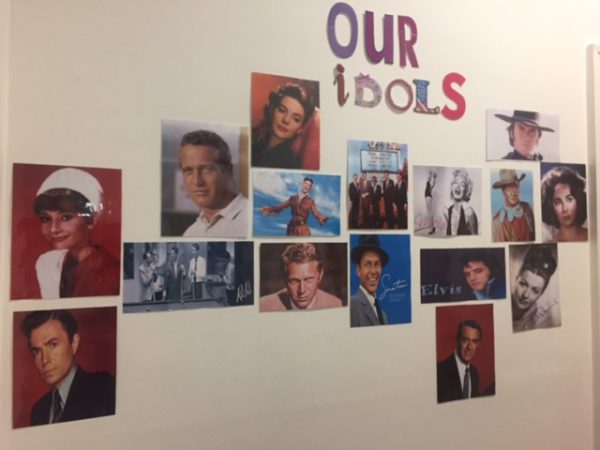 Seasonal entertainment include:
• Christmas Party
• An assortment of Entertainers
• Autumn Fete
• Summer B.B.Q.
• Easter Celebrations with Easter Bonnet Competition
• Coffee Mornings throughout the Year
Visiting
Visitors are welcome anytime and can become involved in daily routines and activities if they wish. A quiet lounge offers the perfect setting for residents to entertain guests privately while enjoying our courtesy refreshments. For friends and family that are unable to visit, we have video conferencing facilities to enable residents to visually see relatives and friends and enjoy two-way conversations.